A weekend guide to the perfect getaway destination; Iceland.
Halló bitches. This post is devoted to Iceland, and its Golden circle tour. Oh, and the Blue Lagoon of course.
Iceland. The land of fire and Ice. Home of the most difficult language ever (according to me), and Europe's most sparsely populated country. Iceland is perfect for a quick getaway but is not really your go-to relaxing destination as it's more of an exploring kind of place. Unless you're Kim Kardashian and manage to book the whole effing Blue Lagoon all to your lonesome. #Goals?.
So on a cloudy London day, I was like hey…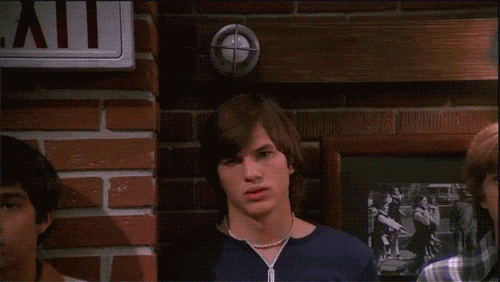 I gots some time on my hands for a quick vacayy. So up and away my boyfriend and I went.
---
The Golden Circle
We started off the whole exploring Iceland bit with the "Golden Circle' tour from Gray Line tours. I didn't really feel like getting lost in Iceland on my first vacation with my boyfriend and being anxious and lost and all that jazz, so we "played it safe" and had someone else show us around.  This is not an advert, but if anyone's planning on visiting Iceland, I strongly recommend Gray Line as they are so helpful and kind and funny and everything you'd want from a tour guide (or partner).
Þingvellir National Park
The first stop was Iceland's 'Þingvellir National Park', a UNESCO world heritage centre, where Iceland's largest lake lies. Fun Fact: this lake is where the tectonic plates of America and Eurasia split and drift apart.
Gullfoss Waterfalls
The next stop was the Gullfoss Waterfalls (a.k.a Golden Falls). These waterfalls are humongous BUT you can't really tell from the picture because I took it from above. Here's something I didn't know. On various tours, they say that you can take a pathway that you get up close and personal with the waterfall and apparently feel the mist of the water as it runs down the Hvítárgljúfur Canyon (yes, that's a word) yada yada yada. HOWEVER, you can't access that anytime other than their "summer" (emphasis on the "") period as its slippery and you might get hurt. #Bummer.
Geyser
Moving on to the Geyser. The whole area surrounding it was magical, with hissing steam vents and bubbling mud and whatnot. The Geysir though was the main attraction. Spewing water blasts every 7 minutes or so, reaching up to 20 meters high in the air. I was so excited to experience this spectacular natural phenomenon but so many people were hogging the main viewing area that I had to find another way to you know, "document" it. Here's what I did. Clever me went to other side of it. And I took my boyfriend along with me. And made him wait 6+ minutes for it to erupt so he could take a picture of me acting all stupid.
'Fun Fact of the Week No.2: On the island of fire and ice, I seem to have developed superpowers. I now go by the name aqua-woman. #CanYouSeeMyFans?'
The Blue Lagoon
The next day we spent it at the Blue Lagoon. Although Iceland is famous for its natural hot spring geothermal pools, the Blue Lagoon however, is man-made. Man-made or not, it's still awesome. Here is my Blue Lagoon (or Brooke Shields) moment.
The Northern Lights
The next and final adventure of the "Golden Circle Tour" was chasing the Northern Lights. The first two nights were cancelled, as the Northern Lights are more unpredictable than myself when I'm PMS-ing. The third night though we managed to catch a few.
Thank you for reading this post! I hope you enjoyed it!
Thinking about visiting Scotland? Check out my Isle of Skye guide!
-VB x